Hurricane Harvey Labor of Love
These residents living on Jones Creek near Lake Jackson evacuated their home before 3 ft of water from Hurricane Harvey in late August 2017 inundated it. Thankfully, FEMA came thru with funds for most of the materials. Fortunately, the victims are Zamora family members, so they are receiving lots of volunteer labor mostly on weekends, since most of us operate fulltime businesses during the week. This is a labor of love with the final phase in view. Homeowners will be moving in mid-April. Additional funds were collected from a successful BBQ benefit.
Take the first step!
Contact us today for a FREE consultation and we'll answer all of your questions.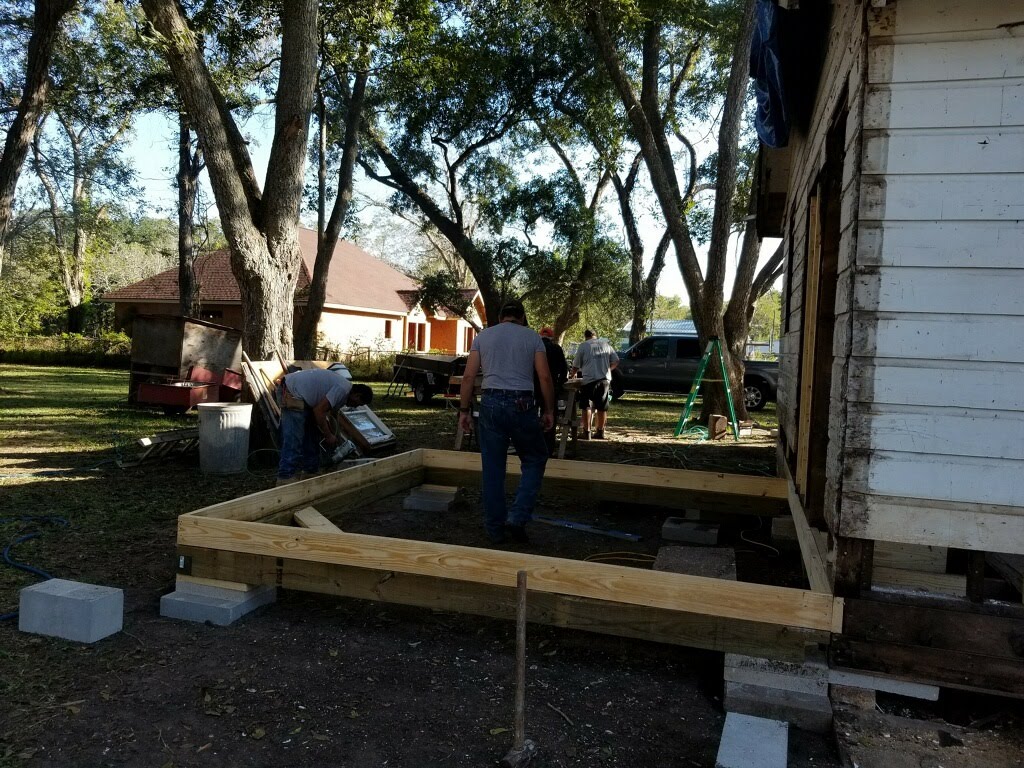 Hurricane Harvey Effected All of Us
This Sugar Land client's home took in 2 inches of water that didn't completely dissipate for 3 days. Fortunately, her recovery could begin as soon as her home was remediated since she had access to necessary funds. We completely remodeled the kitchen, installing newly-built base cabinets, granite countertops, backsplash, faucet set and cooktop. In the master bathroom, the bathtub was replaced with a beautifully-tiled walk-in shower. Newly-built vanity cabinets topped with granite are featured in the bathroom and at the wet bar. Since her home needed updating, this was a great opportunity to add value to her beautiful home in a wonderful Sugar Land neighborhood.
View videos and more photos of this project under the GALLERY tab in Home Improvement.
"Manuel, thank you for the work you did on our house.  It was timely and of good quality.  You conduct your business with integrity!"
~ Eric, Sugar Land
"We had some major repair work that needed to be done on a balcony, We had trouble finding anyone who knew how to fix it properly.  But thank God for Manuel and his employees they were so knowledgeable on the techniques to properly fix the balcony. " 
~ Audie & Necie, Pasadena
"HomeBase Repairs replaced the rotten wood siding on my house. They did a great job, they showed up on time, the staff was professional as were the repairs."
~ Chuck, Simonton
"HomeBase has done work for my wife and I at our home in the Greatwood Subdivision. We were very happy with our driveway repairs and the fast service on our repairs from our A/C unit in our attic." 
~ Kenneth, Sugar Land
"Manuel came in and fixed it in a day!  Here I had been living with this for several years, and it was a complete turnaround in just one day! It is amazing to me how just one change like that can turn things around 100%."
~ Kris, Sugar Land